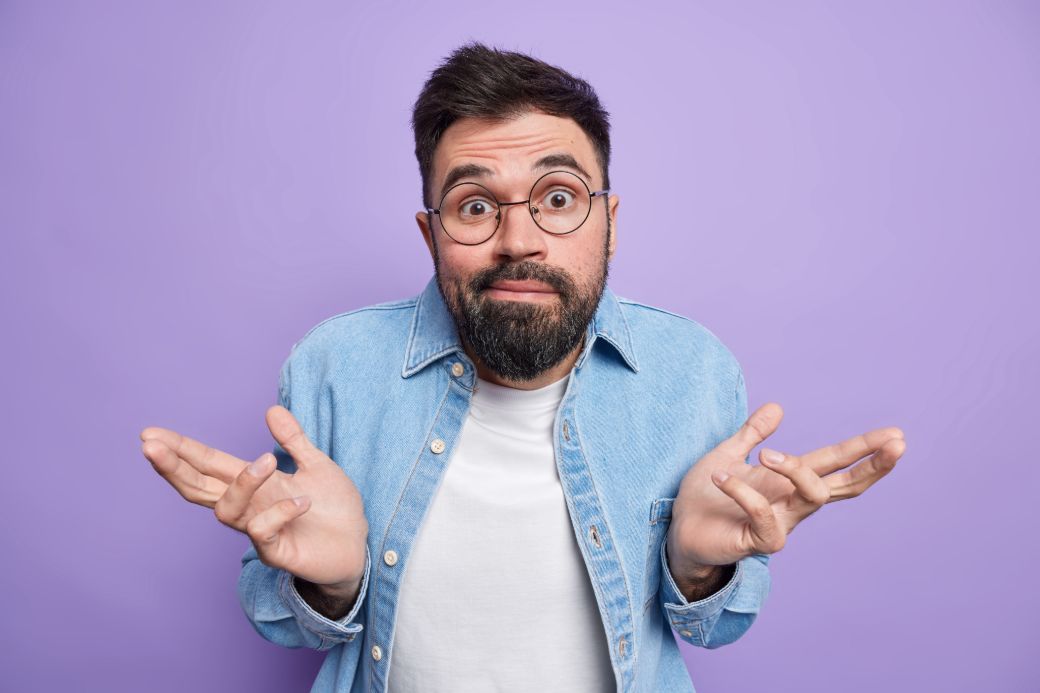 This article will discuss how much does it cost to hire a web designer, explaining the different factors that effect the cost of building a modern website. Including project scope, platform & complexity of design, Web Design Agency vs Individual web developer, their skills and experience and tools used by web designers.
What does it cost to build a website? This is the question that many business owners ask themselves. We've all heard how expensive they are, and how much time it takes for them to be built. But how much does it actually cost to hire a web designer? The answer is not as straightforward as you might think! There are certain factors that can affect how much your website costs. What type of design do you want? Do you need an individual web developer or do you need a web design agency with a team of skilled web designers, graphic designers, SEO experts, developers with experience of dealing with larger projects?
How experienced are they with their skillset of choice, and what tools will be used in building your site? These are just some of the questions that should be answered before hiring any web designer!
The article also includes how to calculate how much you should expect to spend on your project.
Startup costs are usually determined by how complicated your project is going to be because if there are more elements involved in your site – such as an eCommerce store or social media integration – then the price will go up accordingly.
What does a web designer do?
A web designer takes your project brief and uses the right tools to create a modern website. They research how users interact with websites, what sort of features are trending at the moment and how they can incorporate these new technologies into your site.
Once they have a basic design, the web developer will liaise with you to ensure that you are happy with how it is coming together. At this point in time, any changes can be made before your site goes live. Once everything has been signed off on and the website has gone live then regular maintenance updates may need to take place depending on how your site has been built.
How much does it cost to hire a web designer?
This will depend on the scope of the project, the complexity of the design and whether you're hiring an agency or an individual developer. Generally speaking, you can expect to pay anywhere from £500-£5000 for a modern website design. However, this price could be higher if you require a custom-built solution or if the developer needs to learn new coding languages in order to complete your project.
What about using website builders like Wix or Squarespace?
There are a few cons to using website builders like Wix or Squarespace. The first is that you don't have as much control over the design and functionality of your website as you would if you hired a web developer to build it for you from scratch. This can be a big issue if you want a very specific look or certain features that are not available on these platforms. Another con is if you have a very specific design in mind.
Another drawback of using one of these builders is how many limitations they place on how much storage and bandwidth you can use. If your website gets popular and starts getting a lot of traffic, you may find that you need to upgrade to a more expensive plan in order to keep it running smoothly. And finally, these platforms are not always the most SEO-friendly, which can hurt your website's ranking in search engines.
If you decide that a website builder is the right option for you, be sure to do your research and compare different plans and pricing. Also, make sure to read the terms of service carefully so you know what you're getting into. If you have any questions or concerns, it's always best to speak with someone from their support team directly before you make a purchase.
What factors affect the cost of building a website?
Some of the main factors that will affect how much it costs to build a website are:
– The complexity of the design – A more complex design will take more time to build and may cost more money.
– how many pages/sections the website will have – The more complex a website is, the longer it'll take to design. A simple two-page site could be built in just one week whereas an eCommerce store with multiple product categories or pages can easily take up to six months of development time.
– Whether the website is built using a template or custom code – Websites that are built using templates will be cheaper to produce than those that are coded from scratch. However, custom coding can provide more flexibility and allow for greater design possibilities.
– The skills and experience of the developer – A highly skilled and experienced web developer will typically charge more than an agency or individual who isn't as experienced in web design.
– The type of technology used – Websites that use newer technologies, such as HTML version six and CSS level three may cost more to build than websites built using older coding languages. However, this will depend on how familiar the developer is with these new technologies.
– The tools used by the developer – Some web designers may prefer to use specific software or tools to help them with their design work. If this is the case, then you may need to factor in these costs when deciding how much you want to spend on your website.
In conclusion, there are a number of factors that will affect how much it costs to build a modern website. However, how much you pay for your web design will depend on how well the developer knows their tools and whether they have access to all of the necessary resources needed in order to complete your project.
By considering all of the factors mentioned in this article, you should be able to get a better idea of how much you'll need to budget for your new website.
What is Project scope?
Project scope is how much work will be involved in building the website. There are two types of web design projects:
– Fixed price project – where there's a fixed cost for your site build with no hidden extras, but often comes with less flexibility and choice on functionality within the finished product. This option can be appropriate if you have a limited budget and you want the project finished within a certain time frame.
– Time & materials – where your website is built to how you want it, but there's no fixed cost so costs can escalate if there's added work or delays in completing tasks. This option could be more appropriate for larger, longer projects because of how it offers more flexibility.
What Platform & complexity of design?
The platform you choose for your website also affects how much it will cost to build. There are three main types of platforms:
– Custom – where a bespoke website is designed and built just for you, with no pre-made templates or themes used. This is usually how high budget websites are built, but this also means that there is more chance of something going wrong during the build process.
– WordPress – which uses a CMS (Content Management System) to allow you to manage your own website without having an in depth knowledge of web design or coding languages. This option can be good for low to mid-budget builds, as it's a more affordable way to have a website built than custom.
– E-commerce – websites that allow you to buy and sell products online. These often require additional features and functionality which can increase the cost of building the site.
Then there is also the complexity of design which will need to be taken into account. The more complex the design, the higher the cost is likely to be. This can include adding bespoke features or animations, as well as having a responsive design that looks good on all devices.
Who will build my website?
There are two options when it comes to who builds your website: you can either hire an individual web designer or a web design agency.
Web Design Agency:
– A lot of agencies offer the option to work with freelancers, meaning you can hire one person for particular tasks like front end development and another specialist for backend functionality. This makes it easier to assign certain sets of skills if they're lacking in-house.
– Agencies also often have a team of web designers, meaning that they can offer you more choice and expertise when it comes to how your website actually looks.
– You may just be a number to them, as let's face it they are mostly interested in generating more revenue and you will be dealing with employees who are paid a set salary, they are not paid to go over and above what's expected.
Freelance  Web Developer:
– A lot of freelance developers work with pre-made templates or themes which makes the process faster but may not give you exactly what you want.
– You will pay for how much work is involved in building the website which could mean paying more if there are additional features or work that need to be added.
– You can hire a local web designer near you who will help give you a more personal service.
– They will be more invested in your project as the work reflex's on them
Web Design Agency vs Individual web developer
When it comes to how much it costs to build a website, one of the biggest factors is whether you go with a web design agency or an individual web developer. Web design agencies can charge more than individuals because they have higher overhead costs – like office space and employees – but they also bring a wealth of skills and experience to the table.
Individual web developers, on the other hand, may charge less than agencies but they typically don't have as many tools at their disposal. They also may not have as much skill or experience when it comes to designing and building modern websites.
What can you do?
This article discussed how much does it cost to hire a web designer, explaining the different factors that effect the cost of building a modern website. Including Project scope, Platform & complexity of design, Web Design Agency vs Individual web developer, Their skills and experience and tools used by web designers.
If you're looking to build a website and want to get an idea of how much it will cost, use the information in this article as a guide. Keep in mind that these are just estimates and that the final price may differ depending on your specific needs.
So how do you decide which is the right option for you?
Well, the answer to how much does it cost to hire a web designer is only as simple as asking yourself how complex you want your website to be.
Now that you know how much web design really costs, it's time to decide what type of website is best for your business. If you need help with the decision process or figuring out the scope and budget for building a website, our team would love to provide guidance. Contact Valley Web Designs today for web design Bridgend.